THE COOLEST GIFT: A CHILDREN'S BIRTHDAY WITH SOCCER
The KICKERWorld Berlin is just the best place for an unforgettable children's birthday party or a celebration with the best friends.
While the kids enjoy exciting hours, parents treat themselves to a relaxing day.
CHILDREN'S BIRTHDAYS (AT LEAST 10 CHILDREN | ONLY FOR MINIS AND STUDENTS)
60 or 120 minutes of football on one of our power courts
Outdoor with beach soccer
Surprise for the star of the day
on loan football and camisole
Kids menu (pizza, burgers or chicken nuggets with fries incl. Drink)
1 Langnese ice cream for dessert
cool invitation cards for friends and schoolmates (download here)
one coffee each for a maximum of 2 accompanying persons
on request 0.5l drink on the court (€ 2.50 per child)
on request with birthday cake (12,50 € flat rate)
From € 15, - * (60 minutes) or € 20, - * (120 minutes) per child
* Less than 10 kids package price € 150, - (60 minutes) or € 200, - (120 minutes).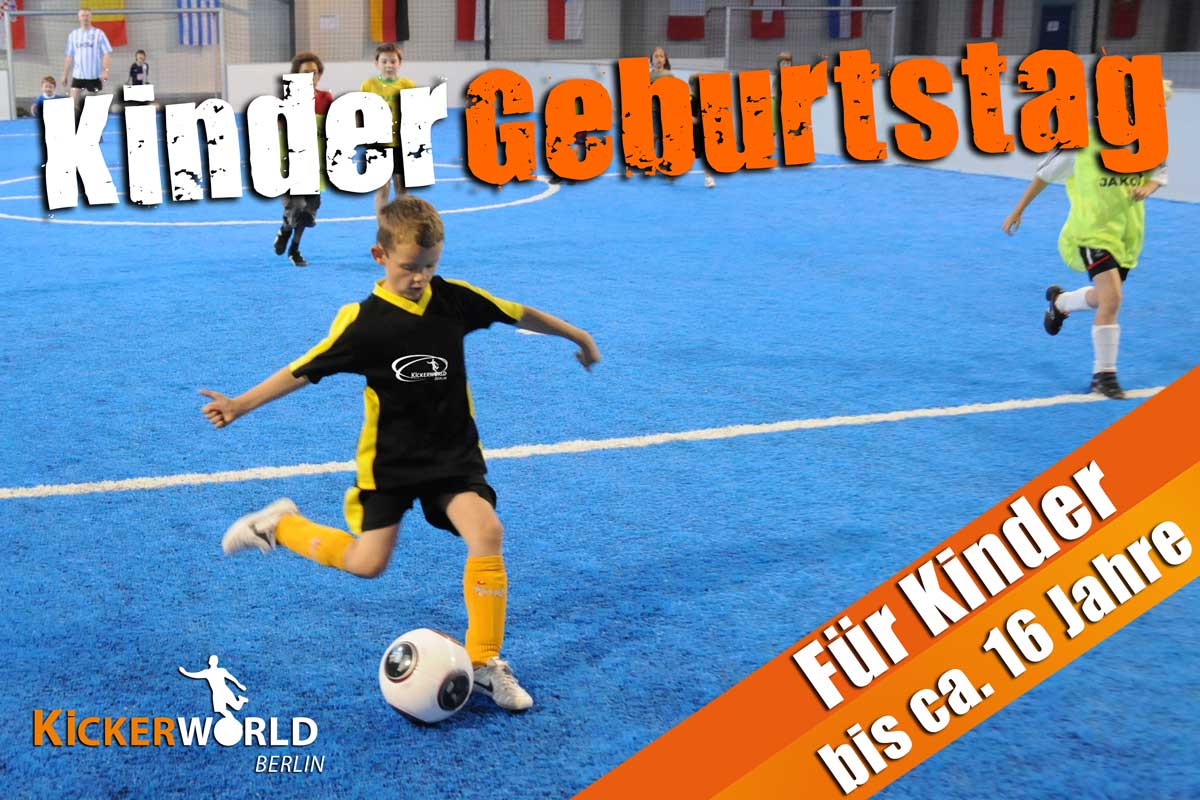 6 to 16 children
for children up to 16 years
5 on 5 on 30 x 15 meters
including:
60 or 20 minutes
football and bibs for rent
Pizza or Chicken Nuggets incl. Fries
free drink, ice or slushy
surprise for the birthday child
coffee for max. two escorting persons
invitation cards
Add-Ons:
Shoes fo rent
Birthday cake
Additional Information:
Please arrive 15 minutes in advance
changing clothes suggested
Shower and lockers are available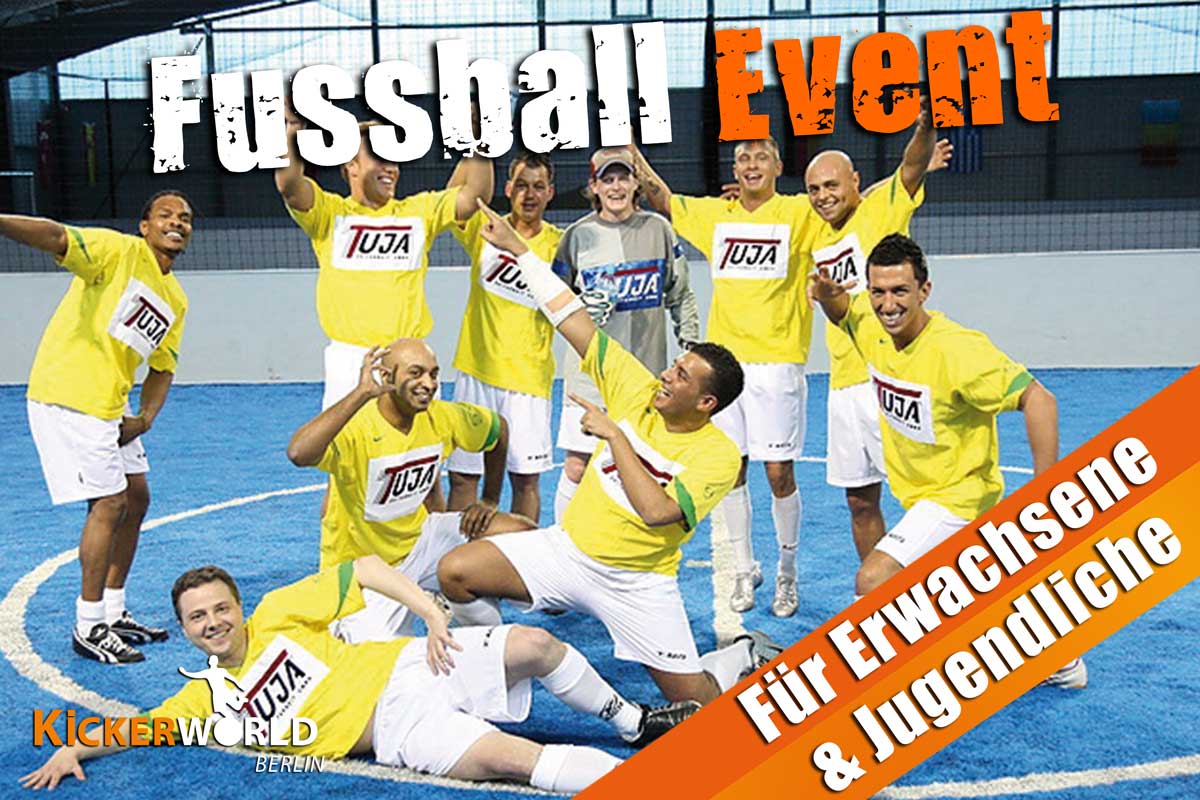 from 16 years and older
5 on 5 on 30 x 15 meters
for teenagers & adults
including:
60 or 20 minutes
football and bibs for rent
Pizza, Burger or salad
large beer or soft-drink
Add-Ons:
Shoes fo rent
Birthday cake
Additional Information:
Please arrive 15 minutes in advance
changing clothes suggested
Shower and lockers are available