Nice and Cozy Atmosphere in our SKY-Sportsbar KiCK-In
Here you can take a look on our menu | Download as pdf.
Relax with smooth music, delicious food and cool drinks at moderate prices - either in the restaurant or in the beautifully landscaped beer garden with beach atmosphere.
Opening times Kick-In Restaurant & Sportsbar
• Tue.-Fr. from 6pm
• Sat. & Sun. 11am - 10pm
• Monday closed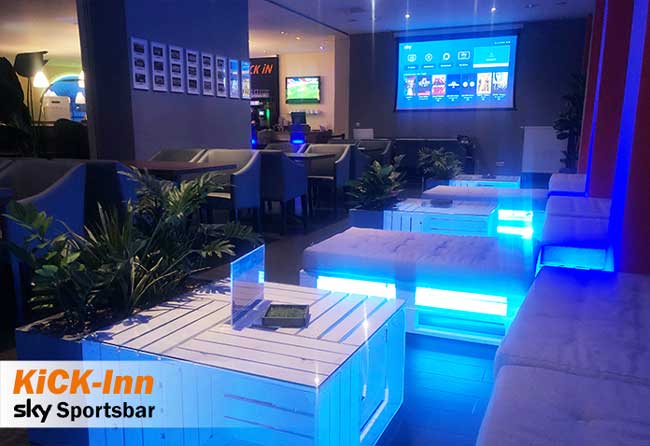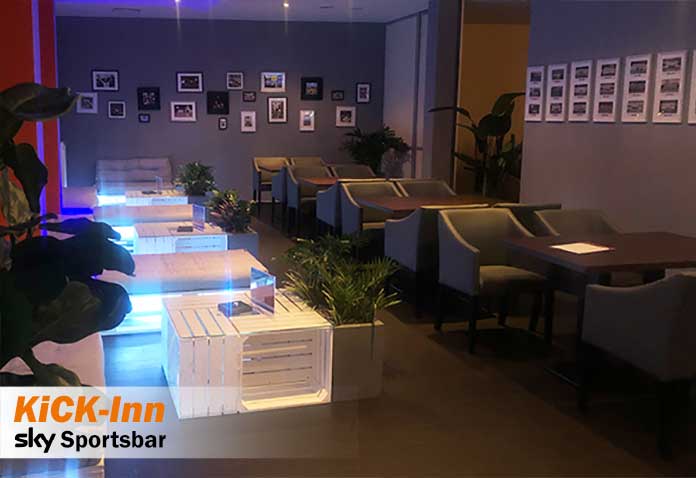 In our SKY-Lounge (on screen) we show all matches of the Bundesliga, German-DFB-Cup, Champions League, Euro-League and the top games of other European leagues. Also outdoor.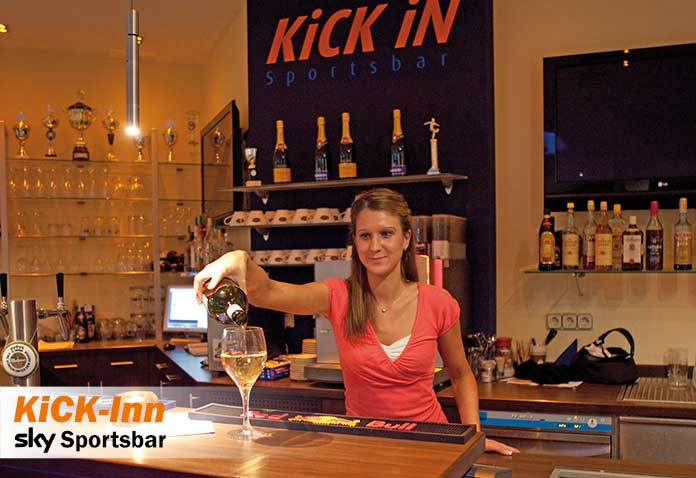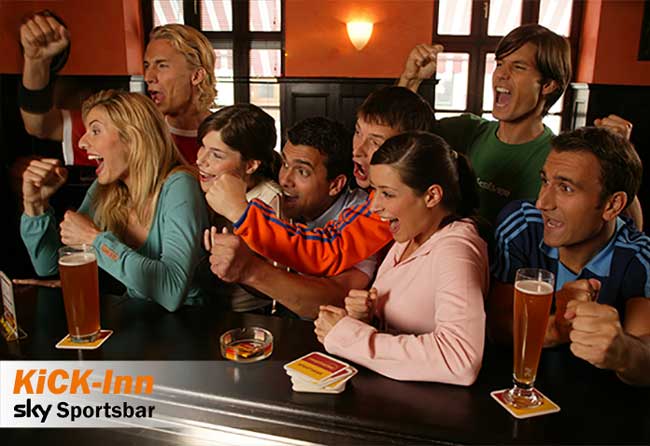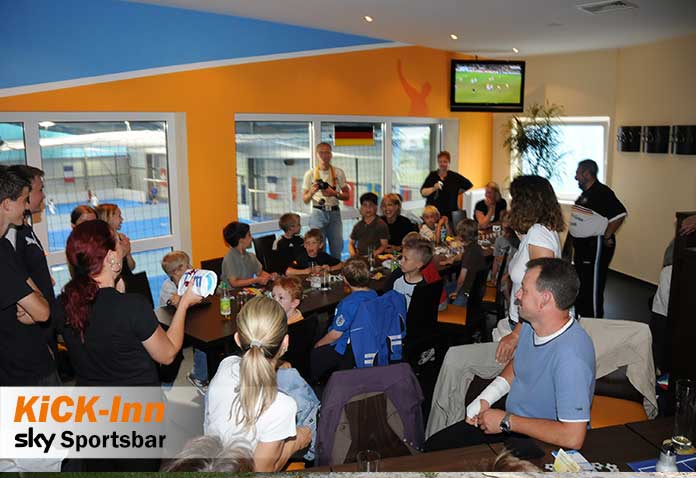 Whether birthdays of small and large football fans, meetings, seminars or company parties - we have the atmospheric location and the right concept for your event.
Comfort and relaxed atmosphere
Cool beers, delicious cocktails, sparkling non-alcoholic drinks and a tasty meal? No problem - we offer thirst quenchers and culinaric delights for every taste in our restaurant or our beautiful beer garden.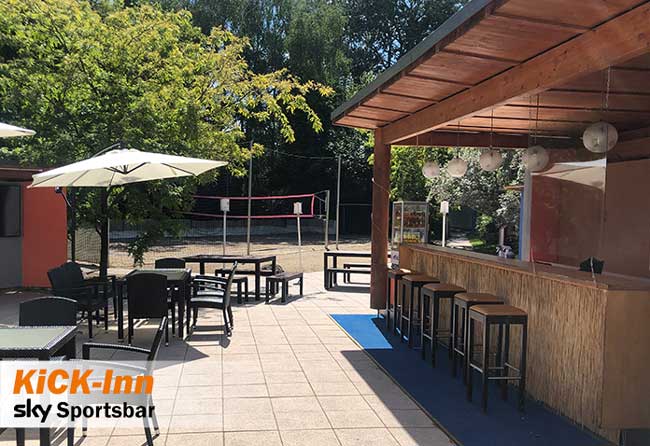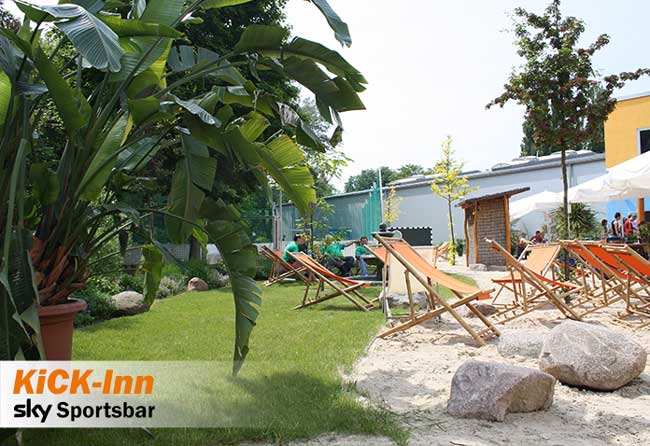 KiCK-iN SKY Sportsbar Outdoor
Celebrate your summer party with your employees, friends or business partners.
On our large outdoor terrace with beach atmosphere you can relax in our sun loungers, mix delicious cocktails and watch the beach soccer and beach volleyball events.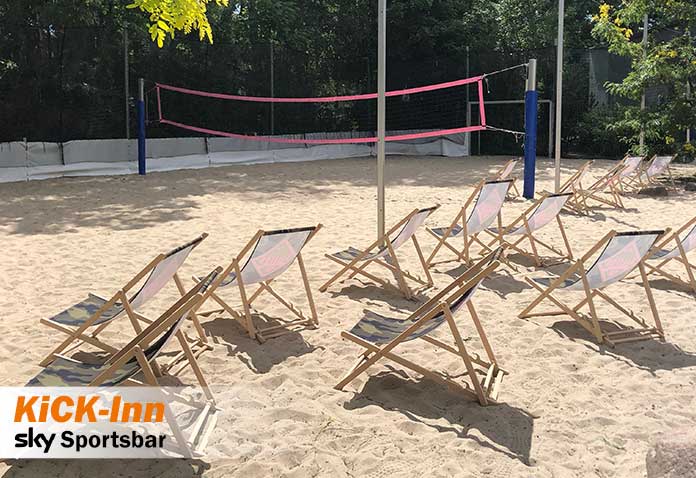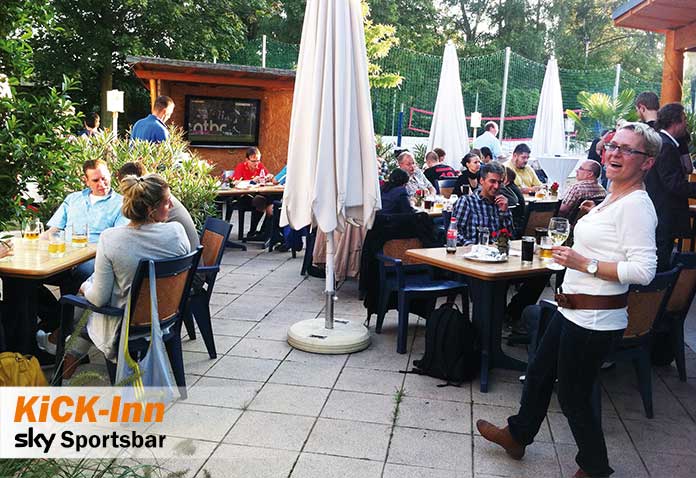 Combine physical activity followed by GET TOGETHER and a happy party.
Culinary, we provide you with an extensive beverage offer and a large grill or Mediterranean buffet. But also according to your individual wishes.
Menu KickerWorld Berlin