The KICKERWorld Berlin covers an area of ​​8,000 square meters and is one of the most modern and largest indoor soccer halls in Berlin.
One of two halls offers top-class indoor soccer on three artificial turf courts of the newest generation. The PowerCourts cover an area of ​​30x15m, are completely covered with nets and have high-quality gates (4x2 meters).
The professional tournament software accompanies all tournaments on the hall flat screens.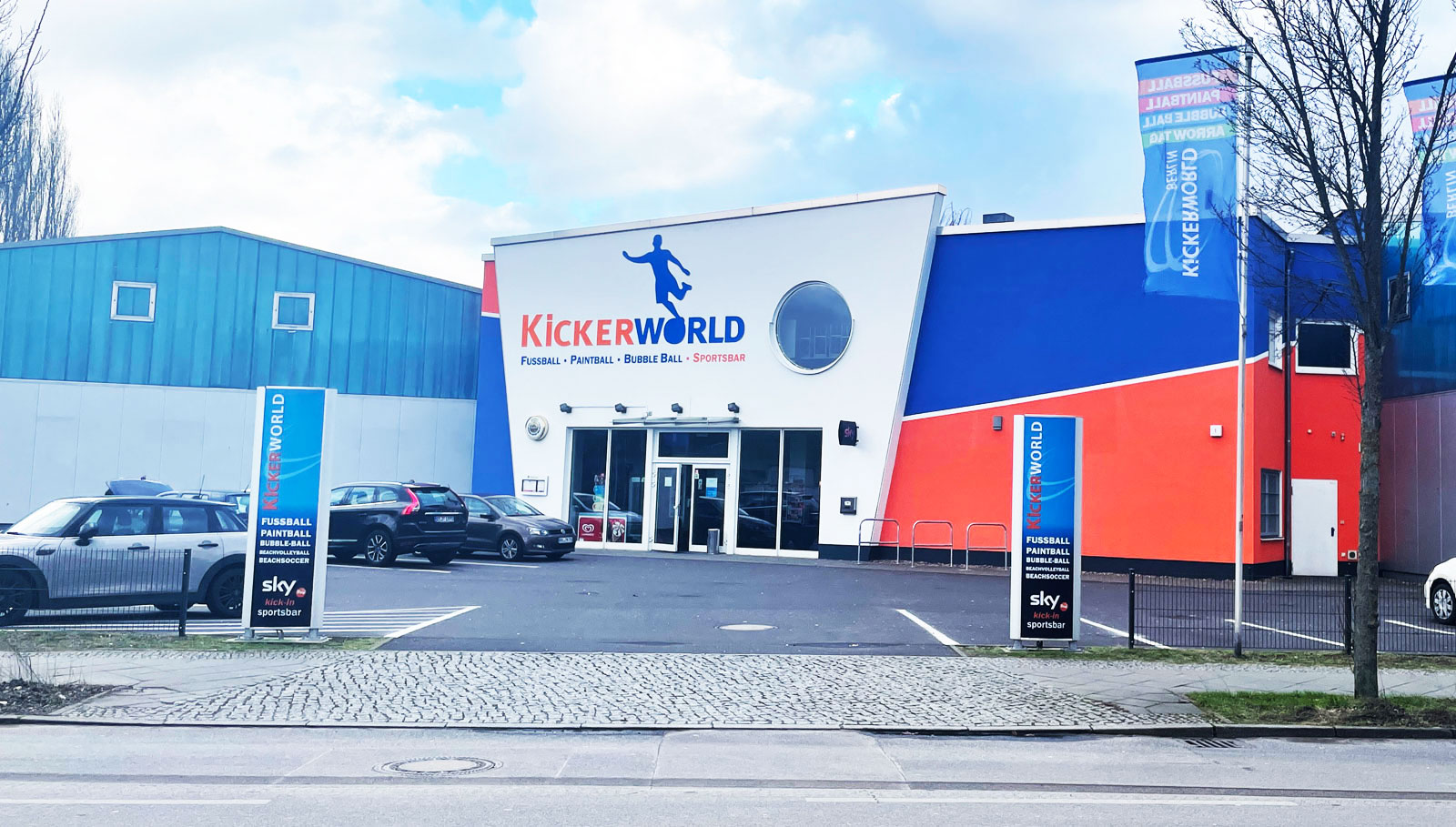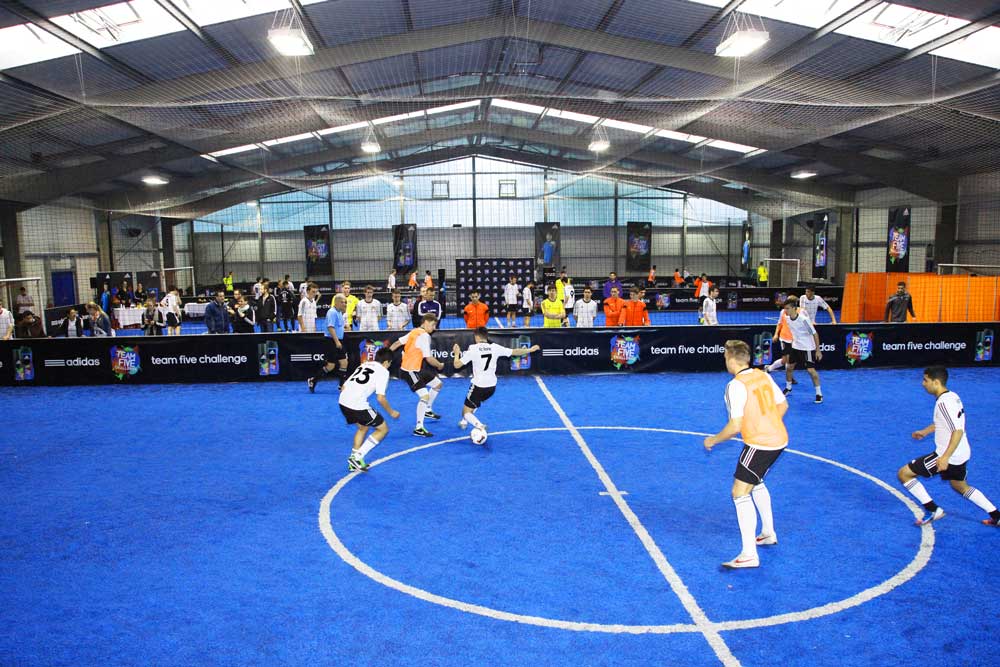 Sportsbar Kick-In and Eventlocation
On the first floor is the sports bar KICK-IN, which offers space for up to 150 guests. The outdoor bar in Beachflair is right next to beach soccer, and beachvolleyball.

The entire KICKERWorld has been built for disabled people. The changing rooms and sanitary facilities are located on the ground floor, the RICKaurant KICK-IN can be reached by elevator next to the main staircase.
PAINTBALL
Since August 2012, an indoor paintball facility has been set up on a huge tournament area (45 x 30 meters) that provides a unique paintball feeling.
The hall covering consists of high-pile artificial turf on which a small jump and the falling are strongly cushioned.
More information about our paintball system can be found here.

DIRECTIONS
The KiCKERWorld can be reached by car in just 10 minutes from the City-West (Kurfürstendamm).
The parking lot in front of the hall, which offers space for over 30 cars, is particularly comfortable. And if you want to travel by public transport: the Haselhorst underground station is about 10 minutes away on foot and the bus stop of the 236 bus is right in front of the hall.